Why Should You Get Certified? Here Are Five Reasons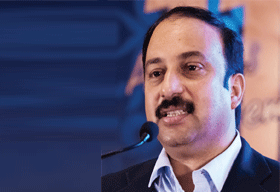 Headquartered in Downers Grove, CompTIA is one of the world's leading tech associations specializing in Information Technology, Education, Certification, Advocacy, and Philanthropy.
In a world where recruiters take mere seconds to scan through most resumes,a relevant certification inserted at the right place can make your resume stand-out from the rest. Certifications tell your prospective employer that you are prepared for a job in an all-round manner. They also indicate to your peers that you take your job role seriously. They act as a signal of your competency in roles where basic and practical skills are required for the evolving technology industry.ITcertifications, in particular, signify that you are well-versed with practically demonstrable skills and will take incorporate emerging technological scenarios in your accounting. Below mentioned are the five reasons that why should you get certified?
1.For beginners, a core IT certification, such as CompTia's A+, that covers all the pillars of a digital organizations such as devices, networking, cybersecurity, software and operating system, irrespective of platform, lets people know that you are skilled enough to troubleshoot across technologies and is the very first step to gaining a foothold in the new-age technical support space. With time, mainstream computer systems will come to include mobile devices as well. Hence, Android, iOS, along with Linux may be required knowledge for help desks of tomorrow. It offers standardized proof of capability to the world at large and inculcates a sense of purpose and pride.
2.For workforce who have a couple of years' experience in IT,intermediate IT certifications in networking (such as CompTIA Network+) or cybersecurity certifications (such as CompTIA Security+) help prepare them for critical threats, protection against which, and rapid recovery from are so important for retaining the competitive edge in today's cut-throat world of business. Cybersecurity certifications in particular arm you with the new versions of threats and vulnerabilities in the interconnected world of business. Such certifications open your eyes to a world of possibilities with fairly specialized knowledge of complex systems and processes.

" Certifications are cheaper to get than full-ledged degrees, offer greater flexibility in terms of both learning content & learning outcomes and look good on your CV too!"

3. For seasoned professionals, certifications on emerging technology or a new aspect of an established field of practice let your employer know that you're eager and willing to improve and are proactive & ambitious. Almost all the jobs of near future will concentrate on AI (Artificial Intelligence),IoT(Internet of Things) and Cybersecurity. Pentest+ and CySA+ help you prepare for critical skills such as VAPT(Vulnerability Analysis – Penetration Testing), Cyber forensics and incident response.

4. Employers too are benefitted by their corporate certification training decision by providing greater job fulfillment and satisfaction. Human Resources(HR)earns points for employee engagement and aids map careers and development. However, employers need to monitor progress of trainings and some might even have to micro-manage in order to achieve the desired benefits of the module.

5. Finally, obtaining relevant certifications show your current and future employers your quality of continuously wanting to improve yourself. You must always be ready to do research before selecting the right certification that can help you get the objectives you want. Your choice of career may necessitate a particular career progression path. In which case, it is always easier and cheaper to shift between certifications in case your aptitude and learning are more apt for a different path.

After a basic computer IT course certification, experts recommend that you work in an IT organization for at least nine months, implementing, installing, maintaining,troubleshooting and configuring simple to mid-level complex networks and computer systems before you move into more specialized fields such as Cybersecurity, VAPT or Enterprise risk management roles.

Enterprise technology certifications are incomplete without knowledge of how complex servers and routers manage information, communication, transmission and encryption. As it can be seen, certifications are cheaper to get than full-fledged degrees, offer greater flexibility in terms of both learning content & learning outcomes, and look good on your CV too!