The 3Cs Driving Agility in Retail Lending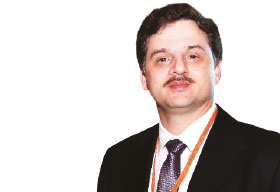 1.Competition
Alternative lending is not so alternative anymore.
Alternative lenders have created a fast and painless lending process, which is what consumers truly desire. Post the financial crisis, consumer loan regulations increased manifolds, while banks lost their appetite for risk. This caused the size of Loan markets to shrink considerably, specifically for high-risk borrowers.
Non-bank lenders, like P2P lenders,have successfully tapped into this gap. They have been a preferable option for borrowers as they offer faster loan disbursement, lower return rates and cater to loans that are usually considered too risky by traditional lending organisations. These digital-age lenders are not restricted by investment in branch infrastructure, regulatory overheads and reserve requirements. Hence, they can offer lower interest rates based on lower overhead costs.
However, what truly gives them an edge over the traditional lending market is their personification of digital lending. The business models of alternative lenders have been found on digital technologies. They offer end-to-end multi-channel digital services while harnessing credit-focused analytics. Their lending processes are streamlined with an emphasis on the timely meeting of funding requests. Their future promises greater accuracyin underwriting, a larger portfolio of lending options for a broader spectrum of borrowers, greater transparency and swifter, customer-friendly processes.
Whereas, customers of traditional banks long for a faster, digital and more personalized borrowing experience that complement show they live and not just how they bank. In order to retain their pool of customers and to prevent new-age lenders from nibbling away a massive chunk of their market share, banks need to go digital to ensure swifter loan processing and disbursement.
2. Compliance
In today's interconnected financial universe, a minuscule change in one corner has a domino effect on the entire economy.
This has necessitated a consistently evolving regulatory environment, leading to stricter and more complex regulations on financial organisations, where any failure to demonstrate compliance can result in possible litigation, regulatory constraints, financial penalties, reputational damage and an adverse strategic impact.
In this digital era, where customers want loan disbursal to be a cakewalk, the one who learns how to harness agility, takes the cake
Consumer lenders face rising pressures of closing more loans fasters, while ensuring compliance to a dynamic regulatory environment. Although,risk management has become a burning board-level topic, lending organisations still lack the requisite enterprise-wide strategy and budget for comprehensive risk management.
Regulatory reporting is often treated as a subsidiary function and is managed through manual processes, often operating in silos. With the complexity of regulatory norms and the criticality of meeting deadlines, the process of complying to regulations becomes all the more complex. Further, bank branches functioning in disparate geographical locations add to the complexity of regulatory demands as they are expected to comply to regulations across the jurisdictions. Their dependence on overlapping jurisdictional applications can considerably slow down an already complex and time-consuming process.Moreover, sunk cost fallacy prevents banks from transcending their obsolete core applications and legacy systems, which lack the flexibility of accommodating new and evolving regulations.
In an era when time means customers, agility in complying to regulations is a much needed strategy for tackling the rising customer abandonment rates. Lending organisations require centralised compliance management for automating and accelerating compliance to institutional and governmental regulations.
3. Customer Experience
Millennial is not just a demographic, it's a mindset.
This generation of the uber-rich and the urban-poor demands an advanced Omni-channel and Cross-channel borrowing experience, where touch-point channels seamlessly integrate to provide an instant, highly personalized and contextual interaction. Born with a mobile phone in one hand and a tablet in the other, millennials desire the convenience to initiate interactions on one device and conclude them on another. From loan application to its disbursal, they demand an experience that complements their lifestyle, which is not only convenient, but also instantaneous.
This is one of the major drivers for agility in the consumer lending environment. Millennial Consumers have no time for slow and cumbersome loan applications and approvals. They want to be able to operate from their channel of choice and expect lending organisations to bring their best digital game to the table. They demand faster processing of loan applications and immediate funding of their new account. They demand an interactive web-based interface for instant resolution of their complaints and queries.
In order to prevent consumers from switching to their competitors, banks need to streamline their operations to offer faster loan disbursal and a highly personalized customer experience. They need to digitize their operations and harness straight through processing of loan applications. They need to contextualize their touch points, ensure swifter management of exceptions, and offer an Omni-channel and Cross-channel borrowing experience.
Traditional banks should look towards adopting a centralised unified platform to boost their consumer lending process and to solve their agility woes. Such a process can substantially reduce on-boarding time, effectively tackle abandonment rates and fluently deliver a truly digital customer experience.
In this digital era, where customers want loan disbursal to be a cakewalk, the one who learns how to harness agility, takes the cake.