Insurance in the Connected Age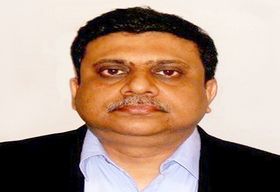 Savvy insurers are now jumping on to the connected insurance bandwagon with flexible business models geared to embrace the latest trends. Staying lean, agile and innovation-hungry, insurtech startups are not only stirring-up this disruption, but are also unfazed about competition from traditional insurers. In light of this transition, industry incumbents must be open to adopt new strategies and gear-up with cutting-edge digital capabilities in order to stay relevant. Here's how connected insurance is changing the face of the insurance industry.
Preventing Future Mishaps
The first time a customer thinks of insurance is at the onset of a life event or a big ticket purchase and, until today, the insurer was responsible to indemnify for the loss - a predominantly reactive approach. Today, connected insurance allows insurers to be more proactive. From monitoring the insured's daily activities to whipping-up a customized dietary plan to ensure a healthy life, insurance providers are now more engaged with their customers.
Moreover, instead of offering a blanket rate for all, based on a few key demographic facts and customers' risk profiles, connected insurance is helping providers develop and in-depth understanding of each one's lifestyle and calculate premiums based on real-time data analytics doled by telematics and other smart gadgets. For instance, instead of waiting for leaky walls to crumble down, Water Hero a digital sensor can automatically turn-off the water supply when full, thus keeping the walls from slowing corroding. This sensor monitors the water flow rates and intimates the insurer and the customer the minute it recognizes any anomaly. As far as home insurance is concerned a third of the claims drill down to water leaks. While this may not avert every incident, it will definitely help bring such cases to a minimum.
IoT at the Heart of This Transformation

Insurance personalization, powered by IoT, is gaining momentum. The burgeoning number of smart homes, wearables, and connected cars are all enabling smart, data-driven insurance services. Insurers are now rewarding their customers with attractive discounts on premiums for providing data about their daily routines. In the auto insurance sector, some providers bestow drivers with 'good driving points' for their safe driving behavior which can be redeemed for a discounted servicing routine. In the health insurance space, customers are encouraged to work-out by offering them discounted gym memberships. Thus the Internet of Things combined with advanced data analytics has posed a win-win situation for both sides – enabling insurers to hone their risk assessment capabilities and customers to enjoy lower premiums, greater personalization, and better customer service.

This technology poses immense opportunity in the insurance industry through an assortment digital sensors that capture, control, and intimate about various developments and activities. According to Statista in 2018, the number of IoT devices in connected and smart homes is expected to reach 1.2 billion. Insurtechs are constantly finding newer ways to minimize unpredictability with smart devices – from monitoring sound waves to detect a burglar break-in, to connected toothbrushes that tell you when your molars need a few more strokes. In fact, this could quite be the future of connected insurance - an auto insurance provider, on detecting drowsiness from the driving patterns of a driver can instantly switch on the voice assistant in the car to keep him company with a conversation and probably even offer to buy a free coffee at the nearest gas station. After all, a cumulative of many such cups of coffee would still work-out cheaper than a single claim.

Such automated data sourced continually for updated risk assessments, enable underwriters to adjust premiums over a period based on customer behavior, while offering the latter utmost transparency. While insurtech providers currently have full access to data collected from wearables, telematics devices, and smart home devices, the right to this data will soon be transferred into the customer's hands enabling them to allow access for a quote to a new business through technologies like blockchain/DLT.

Creating Value through Automation

While digital technology put margins under pressure as premiums rates get competitive with automation, insurers need to find a customer sweet-spot through technological leadership and differentiation. For instance, Wrisk a startup provider has a unique proposition – they let you insure almost anything that you deem precious. They claim to offer transparency to such a level that lets their customers know why they are paying a certain premium and ways in which they can drop the numbers.
Offering precise quotes at an impressive turn-around time or omnichannel customer support through a combination of chatbots and real people are tangible value drivers worth investing in. Automated payouts for simpler claims triggered by smart devices pose an incredible proposition to attract new customers.
As the digital sphere constantly evolves, it is enabling insurers to provide not only emergency assistance and preventative help, but also ongoing, seamless support. It's up to insurers to leverage the power of data and connected technologies to create unique value in this competitive ecosystem.