Meltwater: Delivering Media Intelligence Tools to Help Teams Make Better, More Informed Business Decisions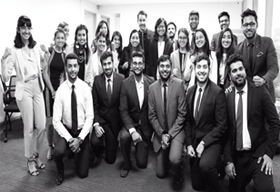 Meltwater India Team
The internet has changed the way we make decisions.
Today, companies and executives are still focused on mining internal data. But there are valuable insights hiding within the vast amount of external information available online that can drive more informed,forward-looking business decisions. Those that embrace this new digital reality will have an information advantage over those that don't.
Every day, we're leaving bits of information on our activities and interests online, also known as 'digital breadcrumbs'. Companies and consumers alike are leaving massive amounts of data publicly available online – from product launches to recent hiring, patent filings, investor news and press releases. These external insights are fundamental to understanding competitors, creating future strategies and making better business decisions.
" In today's digital world where everybody is leaving behind tiny digital breadcrumb trails online, Meltwater helps gather these breadcrumbs and makes sense of all the data"
Quick to recognize the potential of these insights for business decision-making, Jørn Lyseggen founded Meltwater in Oslo, Norway in 2001. Today, Meltwater is the world's leading media intelligence firm, offering software that combines the power of AI with the most comprehensive source database in existence to bring clients advanced Media Monitoring, Social Media Listening, Social Media Management, PR Analytics and Influencer Engagement tools.
Lyseggen addresses the understanding of external data as Outside Insight.
In his book Outside Insight: Navigating a World Drowning in Data, Lyseggen illustrates the idea behind Outside Insight and offers a practical guide on how to break out of conventional decision-making and adapt to a new digital reality. He says, "Outside of a company's four walls lays a huge amount of data. Outside Insight shifts the focus from the internal data and what you are doing to external data and what your industry is doing, allowing you to benchmark against competition and discover new threats and opportunities in real time."
Recognized as independent review site G2 Crowd's Best PR Software of 2018,Meltwater is the brainchild of Jørn Lyseggen, however, Meltwater India was launched in 2009 by Bhaskar Bose and two international col¬leagues out of Manchester. Since inception, Bose and his team have grown the Meltwater India office to what it is today – a four-million-dollar business with clients spanning Pan-India.
Unlocking the Hidden Potential of Outside Insight
Meltwater's software offerings are not plug and play – but customized solutions for each individual client. The solutions are specifically customized to meet the evolving requirements of the customers.
Bhaskar Bose, Meltwater India Director says, "With a vision to help our customers get their outbound communication in a proper manner - starting from the basic solution that we would offer to a growing firm, we would help them monitor what has been circulating about the company in the industry, about the company's competitors, about the firm's potential opportunities, what they are targeting and what they should target to evolve as a business."
Adding to the operational aspects of Meltwater, Bose explained that Meltwater's products fall into three main categories – Listening, Analysis, and Engagement.
In today's digital world where everybody is leaving behind tiny digital breadcrumb trails online, Meltwater helps gather these breadcrumbs and makes sense of all the data. The media intelligence organization is a pioneer in the adoption of artificial intelligence and machine learning to make sense of the massive amounts of information.
Bose explains,"With Meltwater's media intelligence platform, clients are able to listen to conversations that involve them as well as peripheral conversations.
This gives clients an understanding of their brand's coverage, competitor's analysis, industry news and brand sentiment within the market. The software is picking up conversations and mentions across all online editorial and social media, from your mainstream social media platforms to niche blogs and forums.
Once the data is discovered, Meltwater's hands-on internal reporting teams create reports for clients to understand what these insights mean to them and how they can be used to make better, more informed business decisions.
At Meltwater, we lever age AI to stay on top of financial, market and competitive information. We understand the real-time ebb and flow of the competitive landscape to flag opportunities and anticipate future threats to stay ahead of the competition, hence empowering teams with media data and insights while reducing the time spent on sourcing competitive information by centralizing the flow of outside information,internally."
MEST–A Training, Investment and Mentoring Platform for Aspiring African Technology Entrepreneurs
A serial entrepreneur and philanthropist,Jørn Lyseggen, Founder and CEO of Meltwater,also launched MEST, Meltwater Entrepreneurial School of Technology.
MEST is a Pan-African training program, seed fund and start-up incubator for African entrepreneurs. Lyseggen founded MEST in 2008 via the Meltwater Foundation because he believes there is a massive amount of untapped talent on the African continent that lacks access to training, resources and
support. Headquartered in Accra, Ghana, today MEST has over 30 portfolio companies and incubators in Accra, Lagos, Cape Town and Nairobi.
MEST is a non-profit school that invites budding entrepreneurs to gain training, investment, and mentoring with the goal of creating globally successful companies that create employment and wealth in Africa. Out of a pool of applications, MEST selects the top Ghanaian, Nigerian, Kenyan and South African university graduates to receive comprehensive training across the spectrum of skills required to build successful technology businesses, including software development, product management, finance, marketing, sales, and leadership best practices.
"Meltwater offers software that combines the power of AI with the most comprehensive source database in existence to bring clients advanced Media Monitoring, Social Media Listening, Social Media Management, PR Analytics and Influencer Engagement tools"
Bhaskar Bose explains what happens after completion of the program, "The year-long training program provides Entrepreneurs-in-Training (EITs) with MBA-level entrepreneurship training in business, software development and communications. The year culminates in a final exam in the form of an investor pitch, after which some companies will receive seed funding and enter the MEST Incubator. Start-ups in the incubator also enjoy access to a suite of legal, financial, and marketing services."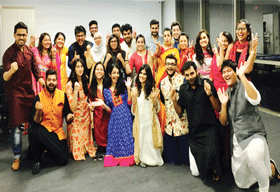 Meltwater India Team
Steering Growth with a Company Culture Dedicated to People Development
Meltwater is proud to boast a company culture that is built on the fundamental belief in people and the potential they possess. The organization creates an environment where each employee is constantly motivated by their colleagues to discover new strengths and shine brighter. Meltwater employees celebrate their victories without losing their drive to improve - whether in reaching personal goals or professional milestones.
The company's strong values guide employees through everything from making decisions to measuring success. Meltwater also keeps its entrepreneurial spirit alive within every team and department– prioritizing hard work, ambition and innovation.
Accrediting its roots in Oslo, Norway, Meltwater's culture can be best described as MER, meaning "more" in Norwegian. MER is also an acronym for the three core values of the company – Moro meaning "fun," Enere meaning "number one" and Respekt meaning "respect."
Meltwater believes that in order to become successful as whole, employees should always enjoy themselves, which is why the company promotes a fun, collaborative working environment.
"At Meltwater, we have a young team of passionate people, who enjoy having fun together, both during and after office hours, and view each other as a big family. From team- building activities to soul-nourishing NGO trips, to simply celebrating everyone's achievements, it all adds to the overall growth of the team and office," shares Bhaskar Bose.
The Enere in MER refers to always aiming to be the best. Meltwater is a company in which employees aspire to exceed their personal expectations and are given the resources and encouragement to do so. Adding to this, Bhaskar says, "Being 'number one' means we're always encouraging and motivating our colleagues to be the best version of who and what they can be. At Meltwater, we believe in the development of an individual, which leads to the strengthening of teams which results in the best business results."
The Norwegian word Respekt means "Respect."
On the topic of respect, Bose says, "At Meltwater, we believe it matters how a company or an individual evolves to reach the top. Continuously striving to be the best doesn't mean sharp elbows; we encourage treating our colleagues and customers with respect and humility. We always push our people to find middle grounds, and always hold respect, not just for one another but also for the work that we are doing.
With India being the powerhouse of potential, we really want the best to join us, people who have respect for the passion that drives Meltwater towards assisting companies to be a part of the digital revolution that India is undergoing."
Creating the Path towards Greater Achievements
With all the rapid changes in digitization recently, it's become increasingly important to stay ahead of trends. Meltwater employees are only too familiar with technological updates and digital trends, making the teams experienced and accomplished professionals.
The efficiency of the company can be illustrated through its impressive list of clients including Apple, Sony, Nike and more than 30 000 others globally.
"The core competency of Meltwater comes from the fact that we cover the entire spectrum with 100 percent client retention rates. A client does not need to go to several vendors to do several things; they can just use Meltwater for an all-in-one solution. At Meltwater, it's not just about getting a client on-board, but everything that happens to the client after on-boarding. We maintain relationships which are longterm. Our full-time, hands-on consultants are continuously striving to provide values unlike anyone else in the market; so, that is why most of our clients who come on-board not only stay with us but also renew their association. With a renewal rate of over 95 percent and a client portfolio growth of 130 percent year-on-year, it shows our clients are not just staying, but are also growing with us," shares Bose.
From a media monitoring company to a full-service solution media intelligence firm, today Meltwater is a recognized name in the industry with more than 30,000 global customers using Outside Insight to make informed decisions each day.
Looking forward, Meltwater is set to keep growing and improving. The company recently acquired Sysomos, the advanced social media listening organization, to boost the social analytical ability of the firm. And Meltwater's latest product, Fairhair.ai, will continue Meltwater's expansion into AI and data-science technologies.
Uncovering the future roadmap of the company, Bhaskar Bose signs off by saying, "Currently, with three offices in Delhi and one office in Bengaluru, expanding our reach across the country is one of our primary objectives. We are also looking forward to building stronger connections by partnering with PR agencies like Weber Shandwick and Text 100 and enhancing this partnership so that they can resell Meltwater too.
Another big focus of ours is on the expansion across the Indian subcontinent – we already have a few clients in Sri Lanka, Myanmar, Pakistan and Bangladesh – so we really want to capitalize and bring those countries into the sphere and portray the Indian sub-continent as the powerhouse it is.
Ultimately, the goal for Meltwater India is to dominate the market by providing clients with the solutions they need, and to innovate with them, as new services are invented. Currently, the country is experiencing new digitization with an increase in innovation,entrepreneurship and initiatives. There's a lot of untapped potential in the market. Here at Meltwater, we believe we have the opportunity and capability to help both the new and existing companies to grow to their full potential."